Disclosure: This post contains affiliate links. If you use them I receive a small commission at no extra cost to you.
---
As a freelance web developer, I noticed most of my (non-technical) clients purchase domains from GoDaddy. While most devs I know don't use GoDaddy. The one I noticed most developers use and that I always use is Namecheap.
In this post, I will explain why Namecheap is better than Godaddy and why you should use Namecheap when purchasing a domain name.
Namecheap is cheaper than GoDaddy
As the name suggests, Namecheap seems to always have cheaper prices than GoDaddy. The longer you purchase a domain name for, the more you will notice the difference.
To prove, this I ran a test: In both Namecheap and GoDaddy, I searched for the domain randomdomaintest.com. I didn't put any add-ons, and I choose 3 years for both domain registrars. As you can see in the Screenshot, in Namecheap, I would pay $27.18 for 3 years as compared to $47.97 for 3 years with GoDaddy.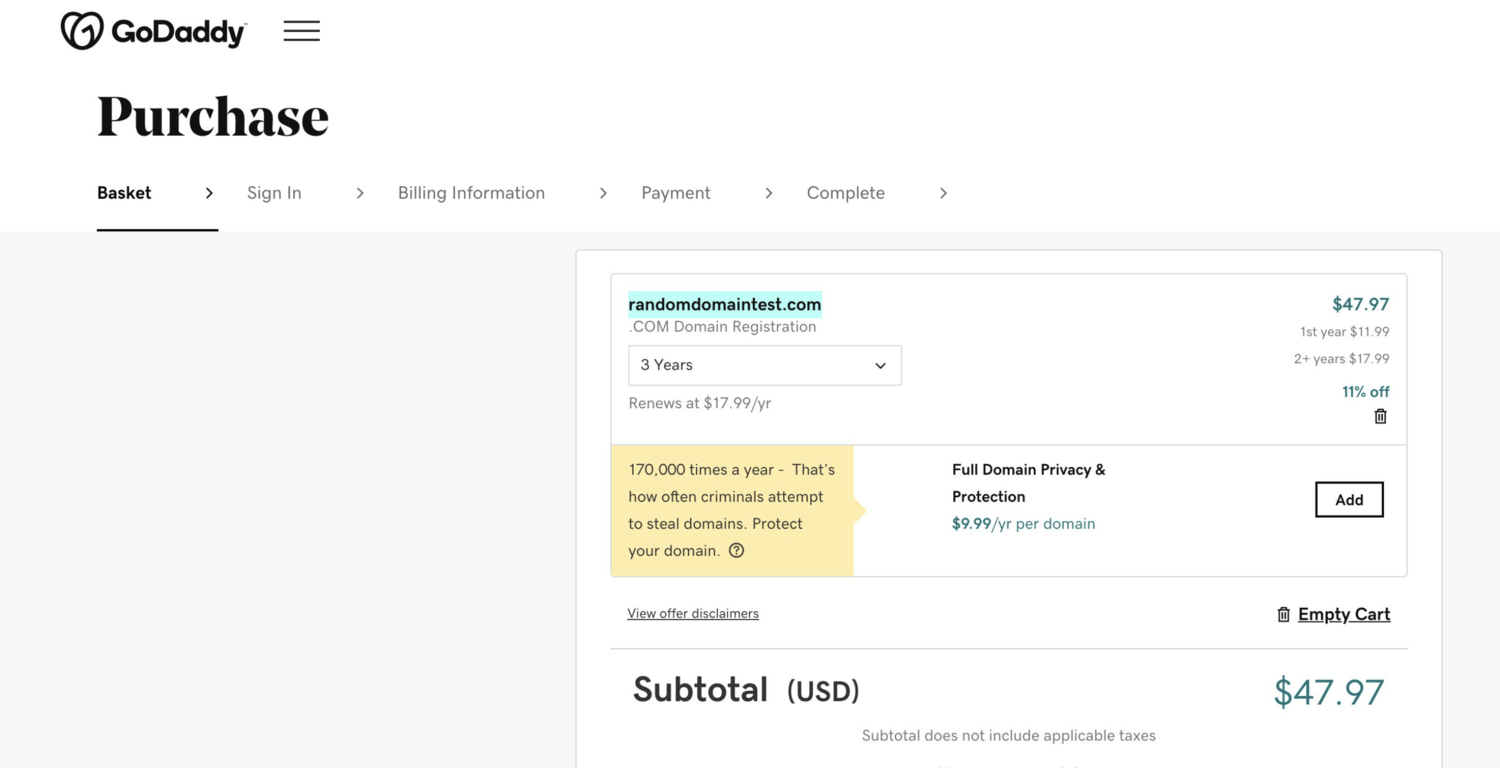 Privacy Protection free with Namecheap
As you can see in the Namecheap screenshot, Namecheap offers "WhoisGuard" is free forever (an option I recommend you keep). GoDaddy offers privacy protection, but it is an add-on that costs $9.99 a year.
In case you are curious, what this does is keep your information private (name, address, phone number, etc) to prevent spammers.
Namecheap has a great user interface
I have a few domains with Namecheap and their interface is easy to use. It's easy to manage all my domains through Namecheap.
I haven't used GoDaddy's interface in a while so I can't really compare.
---
I hope this helps you decide whether to use Namecheap or GoDaddy.
I never had any bad experience with Namecheap and their prices and what they offer can't be beaten.