I downloaded SourceTree and tried to install it on my Mac. I tried to open the application, and I got the following error:
"Sourcetree" can't be opened because Apple cannot check it for malicious software.
This software needs to be updated. Contact the developer for more information.

Please see: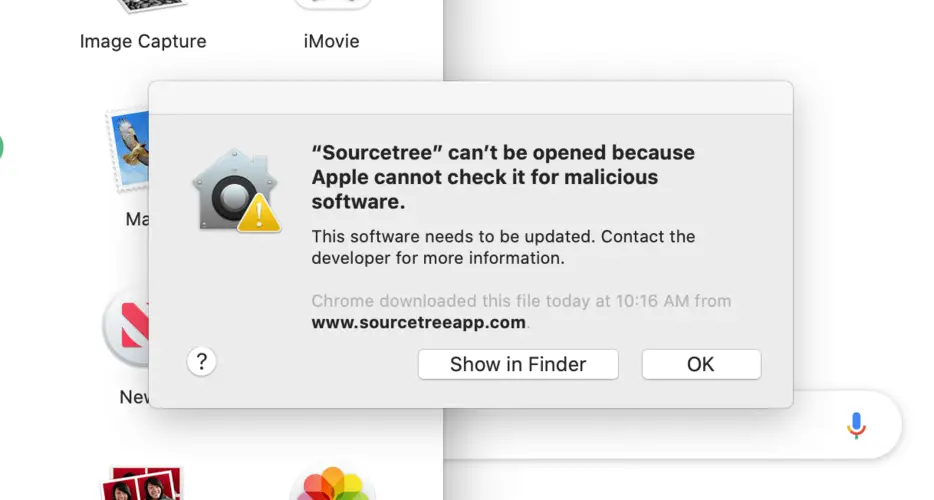 My example shows Sourcetree, but this solution will work for any program downloaded from the internet onto your Mac.
Steps to open the application:
Open your System Preferences and click on "Security & Privacy

Click the lock to make changes and then click "Open Anyway".
You should now be allowed to open the application.